6 tags
Mercury Maybes #3 - Ben Howard: Every Kingdom
Folk singer Ben Howard's debut album 'Every Kingdom' has earned his first Mercury nomination. The Independant have offered odds of 8/1 for the singer to take home the prize, making him joint fourth seed with Lianne La Havas and Michael Kiwanuka. There is no shortage of charming British acoustic singer-songwriters at the moment. For a long while it seemed like Newton Faulkner...
4 tags
Mercury Maybes #2 - The Maccabees: Given to the...
The Maccabees third effort 'Given to the Wild' has received the band's first Mercury Prize nomination. With 7/1 odds on The Independant website, this record sits in joint third place with Jessie Ware's 'Devotion'. The opening strings of 'Given to the Wild (intro)' set the tone for this record with a slow pace and stipped-back production which...
5 tags
Mercury Maybes #1 - alt-J: An Awesome Wave
So begins an attempt to review all the 2012 Mercury Prize nominees before the actual ceremony renders it all a bit pointless.  Alt-J have been dubbed favourites by many and received 6/1 odds from The Independent, making them joint second with Django Django on their list. Alternative electro stylings like these are no stranger to Mercury nominations, and this nomination makes alt-J and their...
6 tags
New Grooves #8 - The xx: Coexist Review
Tis the season to be releasing your second album, and the quality of this one certainly gives reason to be jolly, even though, after their debut record 'xx' went on to win the Mercury Prize, The xx were surely feeling the pressure. Getting the only negative comment out of the way at the start, there are moments on the record, particularly in songs' introductions, where...
6 tags
New Grooves #7 - The Vaccines Come of Age Review
Second albums. They're difficult. They're a creative conundrum. They're often utter shite.  Many potential great guitar bands of our generation have fluffed up the second album by sitting in one of two camps - losing some credibilty/interest by hurrying out a copy-cat of their debut or suddenly changing style and running the risk of losing fans. Arctic Monkeys'...
7 tags
New Grooves #6 - Blur New Songs Special
In recent years Blur have managed to achieve the dream of many a long-gone 90s band - headlining Glastonbury, hosting their own Hyde Park shows, picking up a Lifetime Achievement Brit Award (pissing of Adele in the process), launching a massive career-spanning box set, and even being picked to close the London Olympic Games with another headline slot at Hyde park - and all of this, without any...
5 tags
New Grooves #5 - The Vaccines: No Hope
Currently under a lot of scrutiny from both critics and angrily commenting fans is The Vaccines' comeback track 'No Hope'. 'What's happened to his voice?' was the general consensus among early commenters, referring to several notable changes. In terms of actual vocal performance, singer Justin has simply calmed down a bit, understandably refraining from his...
4 tags
Great Gigs #9 - The Futureheads @ The Electric...
It was May 2008. By my calculations it was my second proper gig ever, a little while after Maximo Park in Portsmouth (Great Gigs #1). It was also one of the first times ever I'd been to the hipster mecca that is Camden Town. As with my first gig ever we arrived unnecessarily early, got right to the front and waited there for hours for fear of losing our spot. At about 6'2" I...
4 tags
Summer Songs #6 - Bret McKenzie: Life's A Happy...
Now, this may not have the cool hipster cred of the other acts on this ongoing playlist of summer bangers, but sometimes what you need to put you in that big cheesey summer grin mode is a big cheesey musical number from a recent puppet-filled musical film. The track is written by Flight of the Conchords' Bret McKenzie and performed by Jason Segal and Walter, the man/muppet protagonist of...
3 tags
New Grooves #4 - The Virgins: Venus In Chains
The Virgins aren't a new act, but with three new members (John Eatherly, Xan Aird and Max Kamins) now forming the band with front-man Donald Cumming, and no release since their 2008 self-titled debut record, they have a lot to prove. Their new track Venus In Chains will no-doubt be measured against the pop expectations set up by their previous danceable tracks like One Week of Danger and...
5 tags
Great Gigs #8 - Belle & Sebastian @ Latitude
Now, I haven't posted here in about a month due to my last few uni deadlines, so I'm worried blog writing skills may be a bit rusty. To get the ball rolling again I'm gonna post up a Great Gig i've been meaning to talk about for ages, my favourite gig ever!  Belle & Sebastian, as i've mentioned on here before, are among my favourite all time acts, and I got...
3 tags
New Grooves #3 - Savages
A four-piece all-girl group who met at an army recruitment centre in Blackheath. Such a perfectly bizarre band origin story, they must be good! And indeed they are, their basic four-piece bass-drums-guitar-singer set-up combined with the dark vocal intonations has made them a band likely to be followed be a stream of endless comparisons - 'Ian Curtis re-incarnated as a female!'...
2 tags
Summer Songs #5 - Graham Coxon: Bittersweet Bundle...
Ideal choice for any summer playlist - It's got the happy chords, the love-struck yet tongue-in-cheek lyrics, the bouncey walking melody and a big fat juicy chorus. Coxon has dabbled in more than his fair share of genres and styles, but every fan of his or of Blur will always hold a soft spot for his jaunty indie-poppy good-timesy stuff like this. It's got a brilliant video too,...
4 tags
Great Gigs #7 - The Vaccines @ Unit
Southampton indie allegiances were split on November 13th 2010, a sell-out crowd welcomed indie-folk favourites Stornoway at The Union's Garden Court venue, while a committed hundred-or-so bundled into the tiny upstairs room at Unit, a small club on the Solent side of town, hoping, on the strength of a demo and some youtube videos, that they were about to witness something awesome. The...
3 tags
New Grooves #2 - Citizens!
London five-piece Citizens! told the NME that they're gonna 'bring pop back to the people', and early signs of them succeeding are looking very very good.  Mixing catchy guitar chords, memorable synth-riffs and melodic, actually good vocals with alternative song topics (like becoming a reptile), Citizens! have squeezed themselves into the tiny collective of artists who are...
2 tags
Summer Songs #4 - Belle & Sebastian: Come On...
First hearing this song was a eureka moment for me. Having seen some news alert on my phone about the new B&S album streaming on the NPR website I ran upstairs at Avenue Campus to wrap my ears around it as soon as possible. 'Come on Sister' was exactly what I'd been hoping for: a poppy, summery, catchy hit. As far as I can remember, the clouds parted and summer ensued at...
3 tags
Great Gigs #6 - Kele @ The Cube
When I said I'd work at the solo show of Bloc Party front man Kele Okereke at The Cube, the notoriously difficult to fill multi-purpose venue on campus, I didn't expect much. His debut solo outing The Boxer was released on June 21st and the gig fell on July 7th - I expected the songs to be fine, but the live crowd atmosphere to be flat - nobody except the real hardcore would now any...
3 tags
New Grooves #1 - Alabama Shakes
The most talked-about new band at the moment, currently storming their way around their native America, including ten performances at iconic festival South by South West, are Alabama Shakes. It's got to the point now that you just have to check them out to see what the fuss is about. And boy is the fuss about something brilliant. The four-piece centre around front woman Brittany Howard,...
Summer Songs #3 - Bombay Bicycle Club: Shuffle
Perfect summery indie jaunt. Like a lot of Bombay songs, the lyrics are hard to decipher, but it really doesn't matter here. The up-tempo simplicity of the central piano riff, the atmosphere-creating effect-covered backing vocals, and the audible vocal references to 'friday night', 'get[ing] the feeling', 'believ[ing] in it' make this song an ideal...
2 tags
Great Gigs #5 - Two Door Cinema Club @ Shepherd's...
Two Door Cinema Club played two dates at Shepherd's Bush on 22nd + 23rd September 2011, I was at the first one. They called it 'one of their best gigs ever' on the NME website, and I can see why. Venues the size of Shepherd's Bush Empire can often be harmful to bands with only one album - but not Two Door'. Their sheer euphoric pop catchy-ness made this show seem...
Nowadays #9
The view from the window. I would say something about how lovely it is, but I wouldn't want the events of this video (1:30) to happen: http://www.youtube.com/watch?v=Eauvi7ewoW8 It's a clip from this by the way, possibly my favourite film of all time:
Summer Songs #2 - The Vaccines: Norgaard
As the sun keeps blaring down on Southampton, my collection of favourite summer songs continues! A great mind once reviewed Norgaard by The Vaccines as 'summer in a bottle' and it's impossible not to agree. The jaunty 100m/ph power-chord pop of the song, crammed into 1 minute 49 seconds, perfectly captures the ecstatic yet fleeting nature of the summer season, as well as being...
3 tags
Great Gigs #4 - Eagles of Death Metal @ Reading...
Perhaps not widely regarded as a classic show, this stands out for me as a highlight of my life in live music.  As Jessie 'The Devil' Hughes took to the stage he embodied rock n' roll sleaziness - strutting about the place, showboating and regularly turning to the VIP section to the side of the stage which was filled with an assortment of random females. The wings were also...
Life Achievements #5 - Paranoid Dreams
As a kid I regularly dreamed that my parents abandoned me in a carpark, claiming it was Disneyland!
3 tags
Nowadays #8
Pretty much took the weekend off from blogging, heres what happened:  Saturday I had breakfast at my parents house then headed back to Southampton with Hay to see Southampton beat Doncaster 2-0 at St. Mary's (the picture is Billy Sharp's second goal). Afterwards we went out for dinner. Sunday was your archetypal Summery weekend day, spent mainly lazing in the sun in Hay's...
4 tags
Summer Songs #1 - The Cure: Boys Don't Cry
I challenge anyone to find a more summery smash hit than this. Definite contender for favourite song ever. Great video too: http://www.youtube.com/watch?v=9GkVhgIeGJQ&ob=av2n
Great Gigs #3 - Franz Ferdinand @ Southampton...
Another great live date from my ongoing life story of live music. Franz Ferdinand at Southampton Guildhall in March 2009. It was one of the sweatiest most jumpy abouty-est gigs I've ever been to, it was energetic, the lights were great, their third album was still fresh. It was also the first time I ever went to Southampton, cementing my decision to come here and study, because it looked...
Life Achievements #4 - cried in paris
As a young child I threw a strop in the French capital because a street-artist drew a caricature of me with huge teeth!
Nowadays #7
Heading into town for some meetings today, that sounds very grown up.. Also heading swimming with my other half and then up to Surrey for my dad's birthday meal. Also just ate some Quavers. 
Nowadays #6
Spot the part that makes this feedback brilliant.
Great Gigs #2 - The Hives @ Brixton Academy
April 18th 2008 - another amazing gig.  The Hives absolutely rocked Brixton Academy - the amount of microphone-throwing and stunning showmanship, combined with the sharp outfits and great retro lightshow made this another highlight of my life in live music. The support band consisted of a bald guy in Y-fronts putting oranges down his pants, but that couldn't hinder the ace-ness of the...
2 tags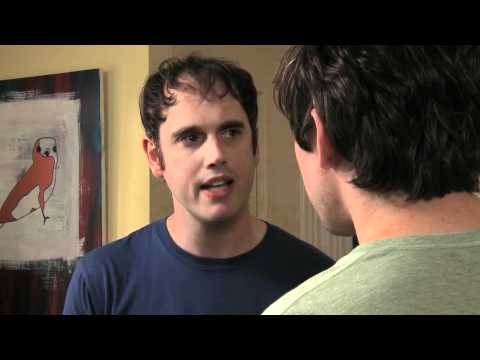 4 tags
Great Gigs #1 - Maximo Park @ Portsmouth Guildhall
New feature idea jumped into my head - I'm gonna start making a bit of a life story of my favourite ever gigs. Maximo Park at Portsmouth Guildhall in 2007 was my first ever proper gig. This is a video of them playing The Coast Is Always Changing, their opener: http://www.youtube.com/watch?v=lLWE8gP7Rvc Sadly the video misses the impressive start when the manic light show preceded the...
New Doctor Who Companion Named →
Been in Emmerdale - bad. Been in Captain America - Good. Will she be an alien? Will she be any good? Either way I'm excited!
Life Achievements #3 - fell into stuff alot
Growing up I regularly fell into any water mass going - no pond was safe! Here's the Basingstoke Canal, a particular highlight.
4 tags
Nowadays #5
Up much too early - attempting to get on with more job stuff.  Football and swimming yesterday were pretty exhausting, hurt my leg and whinged about it a lot - classic sportsmanship :D
Nowadays #4
As I gather my things for the upcoming exercise-fest, I envy Hay's cat Wicket who has been asleep all day in the same spot. Cats definitely have their priorities right.
Life Achievements #2 - robotic face
For around 8 years, ending when I was about 15, I always had some form of metal technology melded to my teeth!
Wreck This Journal is the hypothetical musical...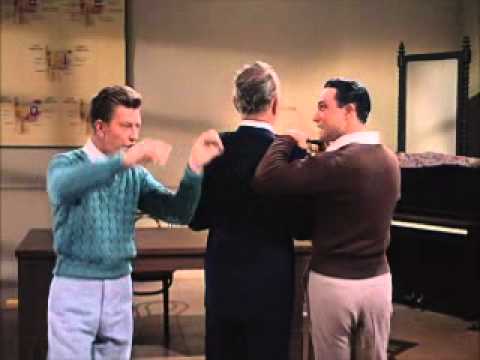 youngandsober: The earliest known Belle &...
Nowadays #3
It's the easter holidays - and as such I'm taking the opportunity to do some job hunting for next year, looking for trendy live music jobs :D Today is also a day for exercise, playing football on the common AND going swimming with my girlfriend. It's dangerous behaviour considering that I hadn't done real exercise in like 9 months until this time last week  - complaints...
Nowadays #2
My girlfriend Hay often tells me I look like this large-chinned fictional character. Now facebook is rubbing it in..
Nowadays #1
'Nowadays' is the name under which I'll let you know about things going on in my life at the moment. As a quick recap for those strangers out there roaming the internet - I'm Rob Leane, currently studying Film at Southampton University. When I'm not studying film though, I live my life at The Union, Presidenting the Alternative and Indie Music Society, Assistant...
Life Achievements #1 - Impeccable dress sense
As many of the people directed here may not know me, I am beginning a series called Life Achievements to bring you all up to speed. Firstly, here's an example of my impeccable dress sense from an early age. That's me on the right there, my sister Debbie on the left. Sadly my fashion sense dipped somewhat in later years…